The Road to Bohol Rock Awards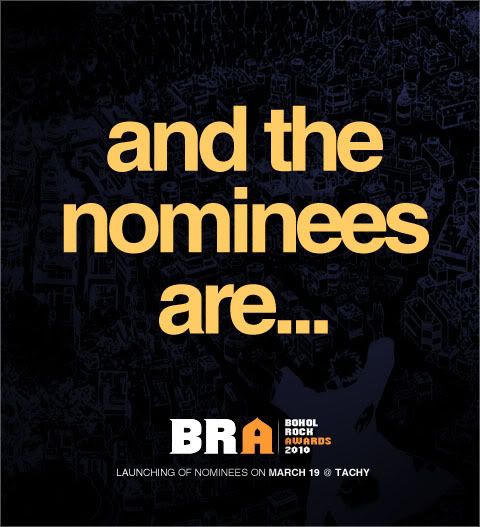 Everyone is invited to come on March 19, 2010 8PM at Tachycardia for the launching of nominees for the first ever Bohol Rock Awards (re)scheduled on April 24.
Letters will be sent to officially inform the nominees regarding their nomination. Please come and support our local bands.
The Bohol Rock Awards is brought to you by all the active event organizers in the Bohol underground music circuit.