by
Terence Krishna V. Lopez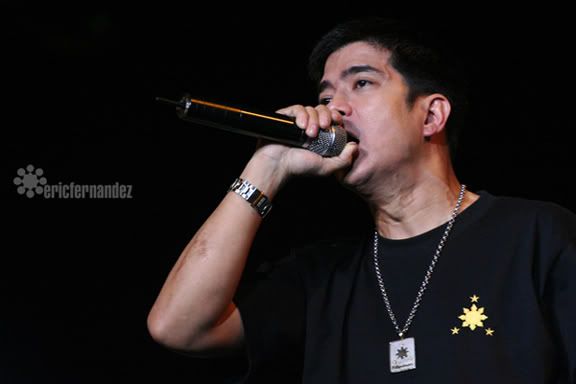 So what if Francis M died? So what if he died at a very young age of 44? Aren't there too many people dying who are so much younger than he is?
But he is Francis M and that is the thing, exactly.
He is larger than life. He is the king of Philippine Rap. From him, hip-hop became cool. His youthful energy is contagious even from the small screen.
So what if he died?
It is a loss not only to the industry that has limited supply of genuine talents, especially those that go on to become superstars, with their feet remaining firmly on the ground, at all times.
FrancisM's death is a loss to this generation, my generation that has limited supply of genuine inspiration.
Francis M is a nationalist who is not afraid to shout out loud about his rebellions against this establishment and the world's. Or if that is an exaggeration, Francis M at the very least bravely showed through his lyrics the social realities, the class contradictions, the real situation.
So what if he died in the time of GMA, global crisis and a generation losing itself into the fantasies of the superficial world of television, internet and all other media?
Along with him dies some levels of hope and inspiration.
Because he is FrancisM. He is an icon of youth, if not fully of art and peace and nationalism.
Then again, his death now puts him into the ranks of gods.
Think jimi Hendrix and Jim Morrison.
(Photos by
Eric Fernandez
and
Ken Tamayo
)